Remodeling your home is a challenging, yet rewarding task. Homeowners have to invest time and effort to ensure that every aspect of the project will go smoothly. The need to improve their quality of life motivates them to renovate their living space.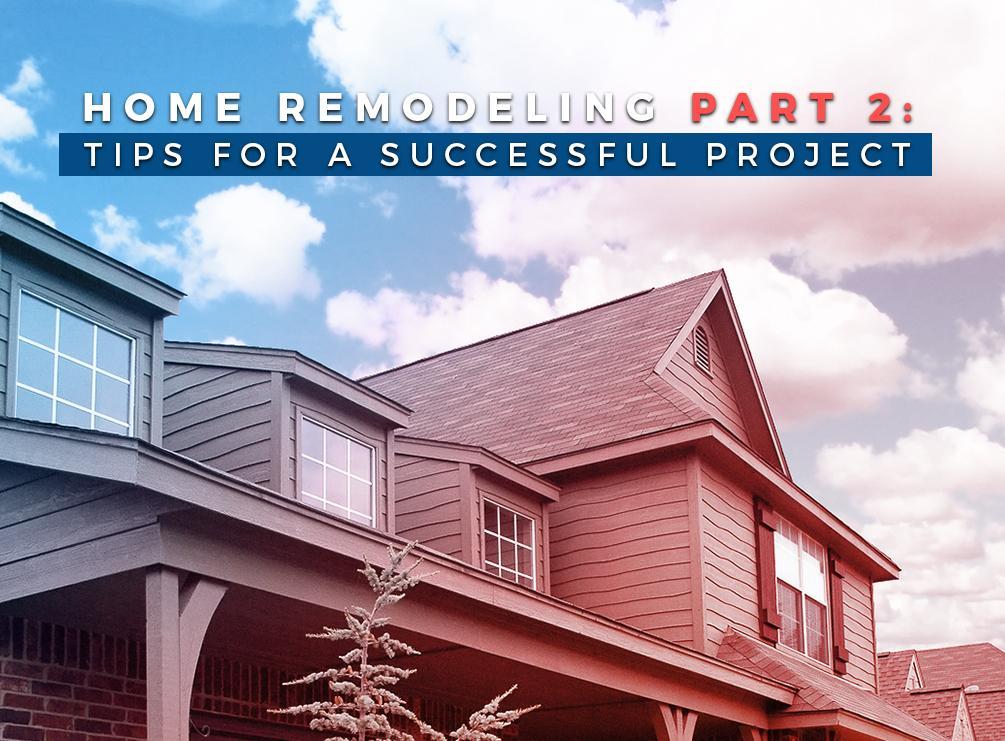 In the last installment of this two-part blog, Roof Masters, your premier siding provider, shares five helpful tips to ensure a successful home remodeling project.
1. Planning
Knowing the things you want to add to your home can make the remodeling process a lot easier. It can also keep you on budget. Proper planning ahead of time can also help you make sound and unhurried decisions.
2. Hiring a Remodeler
Precision is one of the key elements of any home improvement project. A door replacement, for instance, may seem easy, but without the proper equipment and knowledge, it can fail. Make sure to work with professional contractors with an established reputation like us. We have been awarded the Angie's List Super Service Award and consistently high marks from Consumers' Checkbook.
3. Contract
Don't jump into a remodeling project without a written contract. A contract should state the address, start date, the completion day and the procedures. An ambiguous contract, on the other hand, can result in misunderstanding.
4. Keeping Your Valuables Safe
A home remodeling project is going to affect certain areas of your home. It could also mean moving of pictures, vases and other furnishings. Don't forget to take extra steps to protect your immovable fixtures, such as built-in cabinets and chandeliers.
5. Communication
You can't keep your contractor guessing. You have to tell them the specific things that you want (and don't want). Address your concerns to the project lead person.
At Roofing Masters, we offer excellent window and door replacement services. Our team of experts can guide through the whole process while guaranteeing top-quality products engineered to last long. We also provide innovative protection systems for gutters. To learn more, call us at (888) 889-7551. We serve Rockville, MD, and the surrounding areas.