6 Reasons Why We Are the Top Choice Among Roofing Contractors in Maryland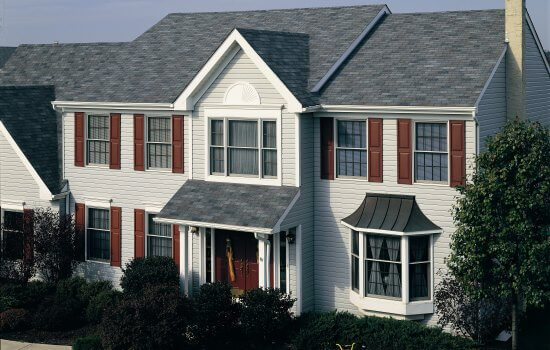 When it comes to choosing among roofing contractors in Rockville, MD, we know you have a multitude of options. We think Roof Masters is your best option, and here are a few reasons why.
Personal Service. At Roof Masters, we tailor each job we undertake to fit the needs, desires and budget of you, our client. Our courteous staff will work with you to make sure that your home improvement project goes smoothly from start to finish. Every job has a supervisor on-site to answer any of your questions. In addition, senior management is available at all times, just a phone call away.
Certifications & Warranties. Roof Masters is a CertainTeed SELECT ShingleMaster™. This means you are assured that your roof will be properly installed and that all manufacturer warranties will be in full effect once it's finished.
Experience. Practice makes perfect and Roof Masters has done it all. We have completed thousands of residential and commercial roofing installations. Chances are one of your Maryland neighbors is a satisfied Roof Masters customer!
Workmanship Guarantee. In addition to the warranties of the manufacturers we represent, Roof Masters offers the best guarantee of any roofing companies in Maryland, a comprehensive five-year workmanship warranty on all of our projects. If anything goes wrong in the first five years after our work is complete, we'll be back to fix it.
Factory Trained Crews. Each member of our staff undergoes continuous factory training to ensure that they are educated in the advances of the industry. They hone their skills and learn new ways to make your home more comfortable and energy-efficient.
Longevity. As a privately-held and locally-owned Maryland company, we at Roof Masters hold ourselves to a higher standard. We want to redefine the entire home improvement experience and bring quality to a whole new level.
Learn for yourself why Roof Masters is the right decision when you're choosing among roofing contractors in Bethesda, MD. Contact us today for a FREE in-home estimate on your next Maryland roofing project!
Get a FREE Inspection & Estimate from a Roofing Authority
Looking for skilled and experienced local roofers Find out by calling Roof Masters today at (301) 230-7663 or complete our convenient online estimate request form. We're the roofing authority in Rockville, Silver Spring, Bethesda, Gaithersburg, Germantown and many other Maryland and Northern Virginia locations. You can rely on us for quality work and lasting value.
View some of the projects we've completed around the Washington, DC area. Click on one of the thumbnail photos on the map to view a larger image.