Areas We Serve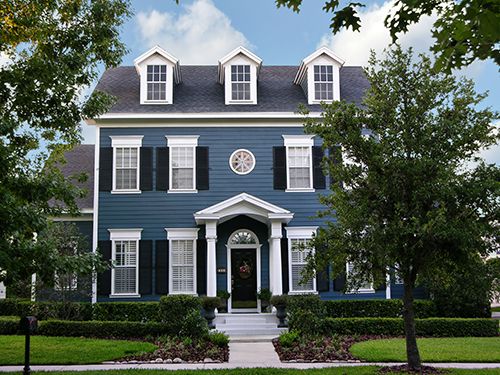 When it comes to serving the greater Washington, DC area, we are grateful for the trust of literally thousands of people — homeowners and commercial property owners from Montgomery and Prince George's Counties in Maryland to Fairfax, Loudoun and Prince William Counties in Virginia…and, of course, the District of Columbia.
For a company which has been in business as long as we have, you get to know the entire region very well. One thing that we feel residents in our area have in common is the desire to find a contractor who is professional, reliable, knowledgeable, and respectful.
Roofing has been our foundation for nearly 20 years, but many people don't know that roofing is just one facet of our business. Because we are licensed contractors, we have deep experience in installing gutters, downspouts, skylights, replacement windows, and even chimneys. When you browse the website, please take a moment to view our photo gallery. It's filled with dozens of photos of some of our work, and it might give you some ideas as well, in terms of roofing styles and colors.
Feel free to click on any of these links here, if you live in or near any of these local communities:
Free Estimate on Roofing, Siding, Gutters, Windows and More
Contact us today to schedule a free, in-home consultation of your roofing or other home improvement project. It will be our pleasure to provide you with a clear and complete estimate of the cost of the job. Call (301) 230-7663 or simply complete the small form on this page. Someone from our office will schedule a convenient time and get all the details from you. Thanks for considering us, and we look forward to serving you.
Local Reviews
Rated
5.0
out of 5 stars based on
42
customer reviews
---
Excellent Service and Work from Beginning to End
Alice

-

Ellicott City

,

MD



Great explanation of services and warranties by Jack -- Great price especially with a 50 year transferrable warranty on EVERYTHING -- Great Customer Service throughout -- especially by the Project Manager Joe. All of the roofers were courteous, professional, and worked hard thoughout the day. Wish everything in life went this smoothly!
---
Beyond every expectation! Incredible!
Astrid

-

Germantown

,

MD



This is the most conscientious group I have ever encountered. They worked from 8 in the morning to 8 at night and only took a short break for lunch. I never in my wildest dreams thought that I would not have to scour the yard and deck for debris. They left everything super clean. I only picked up one nail in a flower pot and one piece of tar paper in another flower pot. The only reason I found those two items was because I was pruning the plants. They could not have seen them! I have never been happier. I was also very pleased by the price. For the type of work they did I would have expected to have paid much more. They were simply AMAZING!
---
Great communication, excellent results
Gerard

-

Bethesda

,

MD



From the beginning of the project until the end, the team at Roof Masters did an outstanding job. Howard was great in scoping out the project and with identifying potential issues with the roof replacement. Joe and his crew did an amazing job with the installation. When unforeseen issues arose due to the age of the house, Joe was extremely helpful in communicating solutions to the issues and executing on the fixes. Overall it was a very pleasant experience - we would recommend Roof Masters to everyone.
---
Total Satisfaction
Neil

-

Chevy Chase

,

MD



See my submission to Google My Business
---
Quality work, reasonable price
Andrew

-

Edgewater

,

MD



Roofmasters did a great job bringing our older home up to code and installing a new roof. Howard spent a lot of time with us to understand what we needed and to explain what could be done for us before we signed the contract, and Joe Jr. kept us well informed during the project so we would understand what was being done, what they were finding as work began, and the options available to us to keep the project on track as work progressed. While the price certainly wasn't cheap, I think it was very reasonable for the amount and quality of work performed and both Joe and Howard did a good job explaining to us what each item cost and what other options were available.
---
Fantastic new roof!
Gretchen

-

Bowie

,

MD



Having Roof Masters install our new roof was an easy experience from beginning to end! They were extremely thorough and shockingly affordable. We felt confident through the whole process that the roof we were buying was high quality and everything that they said it would be. Our salesman, Kenny, was very knowledgeable and answered all of our questions. On the day of install, Joe, was there to supervise and then came by to do a walk around after the job was finished. That included taking pictures of some of the things they had replaced! It was such a relief to have complete trust in the work that they did. I would recommend them to anyone that I know!
---
Roof Replacement
George

-

Gaithersburg

,

MD



Thank you folks very much. I surely appreciate the great work and attention to what needed to be done. You have a great group of experts.
---
Outstanding service at a reasonable price.
Stanley

-

Clinton

,

MD



I had several estimates, Roof Masters was the only company with an upfront price and outstanding service the other companies started high then went low when I said no.
---
Great job!
Keith

-

Montgomery Village

,

MD



New roof done well by highly professional workers.
---
Outstanding workmanship, competitive pricing, excellent customer focus!
Teresa

-

Washington

,

DC



The Roof Masters team is awesome! Definitely recommend --- outstanding workmanship, timeliness, competitive pricing, comprehensive warranty, consummate professionals, excellent customer focus AND no remnants of old roof! From initial estimate to final installation -- everyone in this family owned and operated business was a pleasure to work with. My DC row house has two flat roofs that had seen better days. Standing water, split beams, interior leaks, improper installation of a second roof on top of the original roof (apparently a short cut a contractor took years ago that wasn't discovered until the replacement was underway) -- not an easy job. Enter Roof Masters with a competitive estimate and outstanding warranty (product & labor). Kenny, thanks for your excellent customer focus and responsiveness! Joe was the production manager and he is outstanding! He provided regular updates (with photos) throughout the installation and was extremely responsive. He also provided sound guidance on best way to address the second roof -- not like a salesman -- but as a professional who knows his craft and wants to ensure his customers are able to make informed decisions. Joe, thanks for your expertise and explaining things in layman terms. It's evident you and your team take great pride in your work. I don't anticipate needing any roofing services for a while - but won't hesitate to contact Roof Masters if I do!
---
A Perfect Experience
Dennis

-

Annapolis

,

MD



My wife and I couldn't be any more pleased than we are today, at the conclusion of a nearly three-day re-roofing job at our home here in Annapolis. Roof Masters was the "real deal" from the first meeting with owner Howard Rittenberg to the final handshake with Joe H., the production manager who supervised the job. Kim L., the assistant production manager, was patient and helpful in scheduling the job around our hectic schedule. A special shout-out has to go to Joe H. and his crew here, though. Joe not only kept us apprised of the progress of the project, but took dozens of photographs throughout the process to show us what needed repairing and what the alternative repair solutions were. This gave us a huge boost in our decision to go with Roof Masters as well as a high degree of confidence in Joe's ability to manage the job and maximize our satisfaction with the final product. The crew was fantastic -- hard-working, precise, organized, and, above all, friendly. At the conclusion of the work, they left the property in pristine condition. Nice work, Roof Masters.
---
Excellent Job
Stephan

-

Germantown

,

MD



I would recommend Roof Masters to anyone.
---
Great Service
Julia

-

Upper Marlboro

,

MD



My husband and I are very satisfied with Roof Masters. They have GREAT customer service and are very professional. We wouldn't hesitate to recommend Roof Masters.
---
Excellent all-around
Jim

-

McLean

,

VA



Roof Masters recently repaired our roof and replaced four skylights. It offered several options in a clear and informative way. The work was done on time and by roofers who clearly knew what they were doing. Very nice work!
---
Great service, great product
Michael

-

Olney

,

MD



Very happy with our new roof. Excellent product at a great price. Roofers were very neat. Customer service was excellent.
---
Quality work and excellent service at a competitive price
Al

-

Columbia

,

MD



Although the job was relatively small (install new gutters, downspouts and some roof repair), Roof Masters provided several options, was prompt, informative, very professional and followed up to make sure everything was done right. No surprises or hidden costs. Will definitely call them when it's time to replace my roof.
---
Marie
Marie

-

Bethesda

,

MD



---
Top Quality Work
Gordon

-

Springfield

,

VA



I could not be more pleased with Roof Masters' work ... from the initial thorough inspection of my home's roof, to company owner Howard Rittenberg's detailed discussion of the work and contract (including a binder loaded with factual information), and the seven-man team's highly professional repairs and reshingling to the roof. The team arrived punctually and worked hard all day, save for a break for lunch. The foreman kept me well informed (including photos) of additional repairs that were needed prior to reshingling owing to the age and condition of the roof. All work was completed to the highest standards, and the careful clean-up afterward left my lawn, gardens, and decks completely free of any debris. The roofing is guaranteed for 50 years, and the warranty may be transferred to a new owner if I sell my home within 15 years. Roof Masters is right at the top of the most professional contractors I have employed during the 30 years my wife and I have owned our home.
---
Great Service
Annette

-

Montgomery Village

,

MD



From the initial sales visit to the installation of our roof, everything runs like a well oiled machine with Roof Masters. Our sales rep, Kenny was awesome. He took his time and explained everything, answered all of our questions and did not try to do a hard sell. Which was much appreciated- we had another company come in to give us an estimate and it was like visiting a used car lot. That rep kept pushing us to sign that day for ridiculous reasons. We have a dog and Kenny was so sweet to her and was just overall a great person to deal with. We actually got scheduled in pretty quick to get our roof replaced. Joe managed our install and communicated with us every step of the way, from the day before to several days after to make sure we were happy with everything. We had to get our entire plywood replaced and they managed to get all the plywood replaced as well as the roof all in one day (we own a townhouse). Very pleasant experience from start to finish. We would recommend Roof Masters to everyone, especially Kenny and Joe.
---
Russell
Russell

-

Bowie

,

MD



Really Good Service
---
Howard R.
New roof in Bethesda.
Near
Distribution Pl,

Beltsville

,

MD

20705
Howard R.
Near
Distribution Pl,

Beltsville

,

MD

20705
Joe Jr H.
Replaced Roof Using Architectural Shingles. Customer was very pleased with our efforts to keep her Property clean during and after her project. We also had the opportunity to properly identify a leak on the upper front windows causing havoc for years. Call today show we can show you that the Proof is in the Roof!
Near
Poplar Ave,

Annapolis

,

MD

21401
Howard R.
Near
Distribution Pl,

Beltsville

,

MD

20705
Howard R.
Near
Distribution Pl,

Beltsville

,

MD

20705
Kenny H.
Near
Nantucket Terrace,

Potomac

,

MD

20854
Joe Jr H.
The homeowner was extremely pleased with Roof Masters professionalism and capabilities. Her existing roof was peeling away more with each windstorm - Roof Masters installed CertainTeed Landmark Integrity roofing system to ensure that no more shingles will lift off - up to 130mph wind warranty included. From 1st visit - to final closeout - this Roof Masters customer would happily refer our name. Call today!
Near
Cheswicke Ln,

Upper Marlboro

,

MD

20772
Joe Jr H.
This roof had an array of complications to tackle. There were two existing custom Lexan units on the front of the house - one to be closed & the other to be converted to Velux skylights. Roof Masters was able to structurally re-configure both areas & finish the interior drywall for a complete project. Of other concerns - during renovations, the existing ventilation system was closed off. Roof Master took on the challenge of provided ventilation by re-insulating to give proper clearance for air flow, installation of EdgeVent soffit intake system & ShingleVentII with baffle ridge exhaust system. The roof is now aesthetically how the homeowner wants it to be & fully functioning to qualify for CertainTeeds long term 50-year warranty. Call Roof Masters Today!
Near
Audubon Rd,

Bethesda

,

MD

20814
Joe Jr H.
The homeowner previously had a contractor replace the existing flat roof using EPDM roofing material. The roof started leaking only 1 year after installation. The existing roof structure had issues draining. The EPDM material the contractor selected to install performs very poorly @ the seams when ponding water is present. Roof Masters was able to get the roof draining properly & used PVC membrane which is excellent @ withstanding ponding water. The homeowner also chose to upgrade to .060mil which extended the warranty to 20-years! Call Roof Master today!
Near
Chillum Pl NE,

Washington

,

DC

20011
Joe Jr H.
The existing roof was deteriorating well before its expected lifespan. Part of the issue was a known defective shingle which Roof Masters assisted the homeowner in making a warranty claim with manufacture & a lack of ventilation on the modified roof. Roof Masters installed EdgeVent soffit intakes & ShingleVentII with baffle for ridge exhaust. In combination - the roof is now sufficiently ventilated qualifying for CertainTeeds long term, 50-year warranty. Call Roof Masters today!
Near
Barkley Dr,

Fairfax

,

VA

22031
Joe Jr H.
The homeowner originally called Roof Masters for a small leak. Upon further investigation- it was discovered that there was mold & delimitation occurring on the underside of the plywood as a result of no ventilation. Roof Masters removed all existing plywood, opened up the soffits for airflow, installed foam baffle inserts & R-38 insulation in combination with Ridgevent. The roof is now properly ventilated leaving no future issues - the proof is in the roof!
Near
27th St N,

Arlington

,

VA

22207