Areas We Serve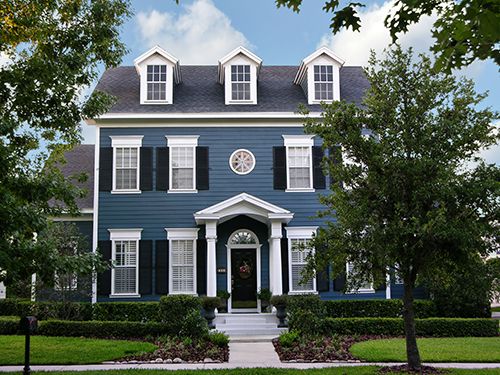 When it comes to serving the greater Washington, DC area, we are grateful for the trust of literally thousands of people — homeowners and commercial property owners from Montgomery and Prince George's Counties in Maryland to Fairfax, Loudoun and Prince William Counties in Virginia…and, of course, the District of Columbia.
For a company which has been in business as long as we have, you get to know the entire region very well. One thing that we feel residents in our area have in common is the desire to find a contractor who is professional, reliable, knowledgeable, and respectful.
Roofing has been our foundation for nearly 20 years, but many people don't know that roofing is just one facet of our business. Because we are licensed contractors, we have deep experience in installing gutters, downspouts, skylights, replacement windows, and even chimneys. When you browse the website, please take a moment to view our photo gallery. It's filled with dozens of photos of some of our work, and it might give you some ideas as well, in terms of roofing styles and colors.
Feel free to click on any of these links here, if you live in or near any of these local communities:
Free Estimate on Roofing, Siding, Gutters, Windows and More
Contact us today to schedule a free, in-home consultation of your roofing or other home improvement project. It will be our pleasure to provide you with a clear and complete estimate of the cost of the job. Call (301) 230-7663 or simply complete the small form on this page. Someone from our office will schedule a convenient time and get all the details from you. Thanks for considering us, and we look forward to serving you.
---
Joe Jr H.
DC project on Embassy Row. Sometime in the 50's, during a renovation, a structural brick pier was removed to install an inset radiator. Hats off to our Architect/Engineer & structural team for getting everything back together properly!
Near
Washington Blvd,
Jessup
,
MD
20794
---
Joe Jr H.
We completed this project in 2017. The homeowner was having a few issues with her gutters. Our service team was able to get her taken care of & provide the necessary recommendations for her home. She is thrilled to have chosen Roof Masters. Call today!
Near
Skymeadow Way,
Ashton-Sandy Spring
,
MD
20860
---
Joe Jr H.
This was a project. We added the front portico, replaced the roof, siding, gutters & added new gutter protection. The siding was particularly interesting as there were multiple layers underneath requiring some extra skill to make sure everything got back right including removing everything down to the wood studs! Found & repaired several structural locations that had been leaking for years. Homeowner is beyond happy with their results.
Near
Piscataway Rd,
Clinton
,
MD
20735
---
Joe Jr H.
Older home in dc requiring some TLC. During roof replacement, the fascia board & rafter tails at the bottom wave edge were completely rotted out. The fascia board supports the gutter & the rarer tails support the fascia, pretty important stuff! Roof Masters used our carpentry skills to get our customer back to right. Call Today!
Near
Washington
,
DC
20007
---
Joe Jr H.
We replaced the roof using Landmark Architectural shingles - a full 50 year warranty. Worked also performed: new gutters, downspouts, gutter guards, shutters & Fypon trim inserts above the front windows
Near
Falconbridge Terrace,
North Potomac
,
MD
20878
---
Joe Jr H.
Roof Masters replaced all rake, fascia & frieze board trim with new PVC composite trim. The siding was also replaced. The roof was replaced using Architectural grade shingles via the CertainTeed Integrity System accompanied with a 50year warranty.
Near
Deerfield Ave,
Silver Spring
,
MD
20910
---
Joe Jr H.
A lot of work performed on this home. Installed was the Certain Integrity Roof System using Landmark Pro Shingles. Upgraded the attic insulation to R-49 to obtain optimal energy savings while maintaining proper air flow to maintain the shingles manufactures warranty. Also installed were new Gutter, Downspouts, & Leaf Relief Gutter Guards. The fascia rake & frieze boards were wrapped with new pvc coated aluminum cladding.
Near
Cresthaven Dr,
Silver Spring
,
MD
20903
---
Joe Jr H.
Roof Masters was able to answer this homeowners call to solve his drainage issue over his front porch. Existing structure was flat with a negative slope. Roof Masters was able to reconstruct the front porch to match the pitch of upper roof to allow for proper drainage and NO leaking! Hats off to our carpentry crew!
Near
81st St,
Cabin John
,
MD
20818
---
Joe Jr H.
Roof Masters replaced the roof on this townhome. The attic was found to be severely under-insulated putting strain on existing roof system & ac unit. Roof Masters Installed R-49 blow-in fiberglass insulation with baffles to ensure a proper function system. The Proof is in the Roof
Near
Mont Clare Ln,
Bowie
,
MD
20715
---
Joe Jr H.
The homeowners have been experiencing leaking on the front soffit area since they bought the home. Roof Masters was able to replace all Deteriorated wood and soffit panels after replacing their roof to ensure they are leak free. The Proof is in the Roof!
Near
Bradley Ave,
Rockville
,
MD
20851
---
Howard R.
New roof in Bethesda.
Near
Distribution Pl,
Beltsville
,
MD
20705
---
Joe Jr H.
Replaced Roof Using Architectural Shingles. Customer was very pleased with our efforts to keep her Property clean during and after her project. We also had the opportunity to properly identify a leak on the upper front windows causing havoc for years. Call today show we can show you that the Proof is in the Roof!
Near
Poplar Ave,
Annapolis
,
MD
21401
---
Howard R.
Insurance Repairs / Replacement - New Roof Replaced By Our Team.
Near
Wingate Dr,
Glenn Dale
,
MD
20769
---
Kenny H.
Near
Nantucket Terrace,
Potomac
,
MD
20854
---
Joe Jr H.
The homeowner was extremely pleased with Roof Masters professionalism and capabilities. Her existing roof was peeling away more with each windstorm - Roof Masters installed CertainTeed Landmark Integrity roofing system to ensure that no more shingles will lift off - up to 130mph wind warranty included. From 1st visit - to final closeout - this Roof Masters customer would happily refer our name. Call today!
Near
Cheswicke Ln,
Upper Marlboro
,
MD
20772
---
Joe Jr H.
The homeowner chose to upgrade to an architectural shingle for the higher wind warranty. Since Roof Masters installs CertainTeed's Integrity Roof system - we are able to offer an upgraded wind warranty of 130mph! Call Roof Masters today!
Near
Old Montgomery Rd,
Ellicott City
,
MD
21043
---
Joe Jr H.
This roof had an array of complications to tackle. There were two existing custom Lexan units on the front of the house - one to be closed & the other to be converted to Velux skylights. Roof Masters was able to structurally re-configure both areas & finish the interior drywall for a complete project. Of other concerns - during renovations, the existing ventilation system was closed off. Roof Master took on the challenge of provided ventilation by re-insulating to give proper clearance for air flow, installation of EdgeVent soffit intake system & ShingleVentII with baffle ridge exhaust system. The roof is now aesthetically how the homeowner wants it to be & fully functioning to qualify for CertainTeeds long term 50-year warranty. Call Roof Masters Today!
Near
Audubon Rd,
Bethesda
,
MD
20814
---
Joe Jr H.
The homeowner previously had a contractor replace the existing flat roof using EPDM roofing material. The roof started leaking only 1 year after installation. The existing roof structure had issues draining. The EPDM material the contractor selected to install performs very poorly @ the seams when ponding water is present. Roof Masters was able to get the roof draining properly & used PVC membrane which is excellent @ withstanding ponding water. The homeowner also chose to upgrade to .060mil which extended the warranty to 20-years! Call Roof Master today!
Near
Chillum Pl NE,
Washington
,
DC
20011
---
Joe Jr H.
The existing roof was deteriorating well before its expected lifespan. Part of the issue was a known defective shingle which Roof Masters assisted the homeowner in making a warranty claim with manufacture & a lack of ventilation on the modified roof. Roof Masters installed EdgeVent soffit intakes & ShingleVentII with baffle for ridge exhaust. In combination - the roof is now sufficiently ventilated qualifying for CertainTeeds long term, 50-year warranty. Call Roof Masters today!
Near
Barkley Dr,
Fairfax
,
VA
22031
---
Joe Jr H.
The homeowner originally called Roof Masters for a small leak. Upon further investigation- it was discovered that there was mold & delimitation occurring on the underside of the plywood as a result of no ventilation. Roof Masters removed all existing plywood, opened up the soffits for airflow, installed foam baffle inserts & R-38 insulation in combination with Ridgevent. The roof is now properly ventilated leaving no future issues - the proof is in the roof!
Near
27th St N,
Arlington
,
VA
22207