Areas We Serve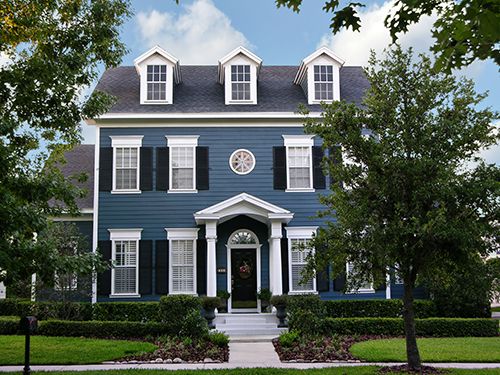 When it comes to serving the greater Washington, DC area, we are grateful for the trust of literally thousands of people — homeowners and commercial property owners from Montgomery and Prince George's Counties in Maryland to Fairfax, Loudoun and Prince William Counties in Virginia…and, of course, the District of Columbia.
For a company which has been in business as long as we have, you get to know the entire region very well. One thing that we feel residents in our area have in common is the desire to find a contractor who is professional, reliable, knowledgeable, and respectful.
Roofing has been our foundation for nearly 20 years, but many people don't know that roofing is just one facet of our business. Because we are licensed contractors, we have deep experience in installing gutters, downspouts, skylights, replacement windows, and even chimneys. When you browse the website, please take a moment to view our photo gallery. It's filled with dozens of photos of some of our work, and it might give you some ideas as well, in terms of roofing styles and colors.
Feel free to click on any of these links here, if you live in or near any of these local communities:
Free Estimate on Roofing, Siding, Gutters, Windows and More
Contact us today to schedule a free, in-home consultation of your roofing or other home improvement project. It will be our pleasure to provide you with a clear and complete estimate of the cost of the job. Call (301) 230-7663 or simply complete the small form on this page. Someone from our office will schedule a convenient time and get all the details from you. Thanks for considering us, and we look forward to serving you.
Local Reviews
Roof Masters
Rated
5.0
out of 5 stars based on
46
customer reviews
---
Superior Service from start to finish
George

-

North Potomac

,

MD



Review of Roof Masters
Howard and his team at RoofMasters are awesome. Howard provided more info than any other contractor, walked me through it all, and was very patient with my timeframe. He and his team (Joe, the office) were VERY responsive at all points in the process. Work was completed as expected, on schedule, and looks great. No hassles, no issues - it was really a pleasure. RM was not the cheapest but was very competitive, and I was happy to pay a little more for the service and peace of mind. HIGHLY RECOMMENDED!
---
Well Covered By RoofMasters
JimKretz

-

Cabin John

,

MD



Review of Roof Masters
We were surprised by our new home owners insurance company when the told us our roof must be replaced by June or they would not renew coverage. We got estimates from five different contractors. We selected RoofMasters not because they were the least expensive -- they weren't-- but because the seemed the most professional. RoofMaster's estimator was the only one of the five that went up on the roof, took measurements, observed pitches, took photos, etc. Unlike the other four, Jack was the only one who seemed to know roofing, inside and out, and could explain it to us. Because ours was a sizable roof, they sent a nine person crew to make sure it would be complete in one day. Not only did they spread tarps out all over the exterior of the house and grounds to catch debris, they several times raked up the area with huge magnets to insure no loose nails were left behind. It was a NOISY business and I'm glad we boarded our dog for the day. We voiced a concern regarding the finished job, Howard Rittenberg, one of the owners came out to chat with us and was immensely helpful and concerned that we be completely satisfied, which we certainly are. Without hesitation, we whole heartily recommend RoofMasters.
---
Great experience, fantastic results!
Brent

-

Rockville

,

MD



Review of Roof Masters
My wife and I bought our first home in November of 2018 in Rockville MD, while it was everything we wanted, the roof was getting up in age and would need to be replaced sooner rather than later. We contacted a number of roof companies in the area and right from the start Roof Masters stood out. Most calls to the companies went unanswered, and messages weren't returned. Even though Roof Masters was extremely busy like the rest of the companies, they were quick to respond to my initial inquiry, and were happy to set up an appointment for an appraisal. Even though the initial appointment was weeks out from my inquiry, they set a clear date and followed through. The team at Roof Masters is top notch, Howard (one of the owners) handled the appraisal and proposal, Kenny the project manager who led the installation team, and Joe Jr who took care of the final walk through. All were a pleasure to work with, courteous, professional, and polite. They did a great job of communication every step of the way. Installation was a breeze, no surprise damage or unforeseen issues. We have an amazing roof, installed by an amazing company, with an outstanding warranty, all for a very competitive price. My wife and I couldn't be happier with our new roof. Thank you Roof Masters!
---
Great crew and superior customer service !
Joel

-

Bowie

,

MD



Review of Roof Masters
Joe, Jr was outstanding and took the time to make sure I was happy with everything that was being done and answered all of my questions.
---
Excellent Service and Work from Beginning to End
Alice

-

Ellicott City

,

MD



Review of Roof Masters
Great explanation of services and warranties by Jack -- Great price especially with a 50 year transferrable warranty on EVERYTHING -- Great Customer Service throughout -- especially by the Project Manager Joe. All of the roofers were courteous, professional, and worked hard thoughout the day. Wish everything in life went this smoothly!
---
Beyond every expectation! Incredible!
Astrid

-

Germantown

,

MD



Review of Roof Masters
This is the most conscientious group I have ever encountered. They worked from 8 in the morning to 8 at night and only took a short break for lunch. I never in my wildest dreams thought that I would not have to scour the yard and deck for debris. They left everything super clean. I only picked up one nail in a flower pot and one piece of tar paper in another flower pot. The only reason I found those two items was because I was pruning the plants. They could not have seen them! I have never been happier. I was also very pleased by the price. For the type of work they did I would have expected to have paid much more. They were simply AMAZING!
---
Great communication, excellent results
Gerard

-

Bethesda

,

MD



Review of Roof Masters
From the beginning of the project until the end, the team at Roof Masters did an outstanding job. Howard was great in scoping out the project and with identifying potential issues with the roof replacement. Joe and his crew did an amazing job with the installation. When unforeseen issues arose due to the age of the house, Joe was extremely helpful in communicating solutions to the issues and executing on the fixes. Overall it was a very pleasant experience - we would recommend Roof Masters to everyone.
---
Total Satisfaction
Neil

-

Chevy Chase

,

MD



Review of Roof Masters
See my submission to Google My Business
---
Quality work, reasonable price
Andrew

-

Edgewater

,

MD



Review of Roof Masters
Roofmasters did a great job bringing our older home up to code and installing a new roof. Howard spent a lot of time with us to understand what we needed and to explain what could be done for us before we signed the contract, and Joe Jr. kept us well informed during the project so we would understand what was being done, what they were finding as work began, and the options available to us to keep the project on track as work progressed. While the price certainly wasn't cheap, I think it was very reasonable for the amount and quality of work performed and both Joe and Howard did a good job explaining to us what each item cost and what other options were available.
---
Fantastic new roof!
Gretchen

-

Bowie

,

MD



Review of Roof Masters
Having Roof Masters install our new roof was an easy experience from beginning to end! They were extremely thorough and shockingly affordable. We felt confident through the whole process that the roof we were buying was high quality and everything that they said it would be. Our salesman, Kenny, was very knowledgeable and answered all of our questions. On the day of install, Joe, was there to supervise and then came by to do a walk around after the job was finished. That included taking pictures of some of the things they had replaced! It was such a relief to have complete trust in the work that they did. I would recommend them to anyone that I know!
---
Roof Replacement
George

-

Gaithersburg

,

MD



Review of Roof Masters
Thank you folks very much. I surely appreciate the great work and attention to what needed to be done. You have a great group of experts.
---
Outstanding service at a reasonable price.
Stanley

-

Clinton

,

MD



Review of Roof Masters
I had several estimates, Roof Masters was the only company with an upfront price and outstanding service the other companies started high then went low when I said no.
---
Great job!
Keith

-

Montgomery Village

,

MD



Review of Roof Masters
New roof done well by highly professional workers.
---
Outstanding workmanship, competitive pricing, excellent customer focus!
Teresa

-

Washington

,

DC



Review of Roof Masters
The Roof Masters team is awesome! Definitely recommend --- outstanding workmanship, timeliness, competitive pricing, comprehensive warranty, consummate professionals, excellent customer focus AND no remnants of old roof! From initial estimate to final installation -- everyone in this family owned and operated business was a pleasure to work with. My DC row house has two flat roofs that had seen better days. Standing water, split beams, interior leaks, improper installation of a second roof on top of the original roof (apparently a short cut a contractor took years ago that wasn't discovered until the replacement was underway) -- not an easy job. Enter Roof Masters with a competitive estimate and outstanding warranty (product & labor). Kenny, thanks for your excellent customer focus and responsiveness! Joe was the production manager and he is outstanding! He provided regular updates (with photos) throughout the installation and was extremely responsive. He also provided sound guidance on best way to address the second roof -- not like a salesman -- but as a professional who knows his craft and wants to ensure his customers are able to make informed decisions. Joe, thanks for your expertise and explaining things in layman terms. It's evident you and your team take great pride in your work. I don't anticipate needing any roofing services for a while - but won't hesitate to contact Roof Masters if I do!
---
A Perfect Experience
Dennis

-

Annapolis

,

MD



Review of Roof Masters
My wife and I couldn't be any more pleased than we are today, at the conclusion of a nearly three-day re-roofing job at our home here in Annapolis. Roof Masters was the "real deal" from the first meeting with owner Howard Rittenberg to the final handshake with Joe H., the production manager who supervised the job. Kim L., the assistant production manager, was patient and helpful in scheduling the job around our hectic schedule. A special shout-out has to go to Joe H. and his crew here, though. Joe not only kept us apprised of the progress of the project, but took dozens of photographs throughout the process to show us what needed repairing and what the alternative repair solutions were. This gave us a huge boost in our decision to go with Roof Masters as well as a high degree of confidence in Joe's ability to manage the job and maximize our satisfaction with the final product. The crew was fantastic -- hard-working, precise, organized, and, above all, friendly. At the conclusion of the work, they left the property in pristine condition. Nice work, Roof Masters.
---
Excellent Job
Stephan

-

Germantown

,

MD



Review of Roof Masters
I would recommend Roof Masters to anyone.
---
Great Service
Julia

-

Upper Marlboro

,

MD



Review of Roof Masters
My husband and I are very satisfied with Roof Masters. They have GREAT customer service and are very professional. We wouldn't hesitate to recommend Roof Masters.
---
Excellent all-around
Jim

-

McLean

,

VA



Review of Roof Masters
Roof Masters recently repaired our roof and replaced four skylights. It offered several options in a clear and informative way. The work was done on time and by roofers who clearly knew what they were doing. Very nice work!
---
Great service, great product
Michael

-

Olney

,

MD



Review of Roof Masters
Very happy with our new roof. Excellent product at a great price. Roofers were very neat. Customer service was excellent.
---
Quality work and excellent service at a competitive price
Al

-

Columbia

,

MD



Review of Roof Masters
Although the job was relatively small (install new gutters, downspouts and some roof repair), Roof Masters provided several options, was prompt, informative, very professional and followed up to make sure everything was done right. No surprises or hidden costs. Will definitely call them when it's time to replace my roof.
---
Joe Jr H.
Roof Masters replaced all rake, fascia & frieze board trim with new PVC composite trim. The siding was also replaced. The roof was replaced using Architectural grade shingles via the CertainTeed Integrity System accompanied with a 50year warranty.
Near
Deerfield Ave,

Silver Spring

,

MD

20910
Joe Jr H.
A lot of work performed on this home. Installed was the Certain Integrity Roof System using Landmark Pro Shingles. Upgraded the attic insulation to R-49 to obtain optimal energy savings while maintaining proper air flow to maintain the shingles manufactures warranty. Also installed were new Gutter, Downspouts, & Leaf Relief Gutter Guards. The fascia rake & frieze boards were wrapped with new pvc coated aluminum cladding.
Near
Cresthaven Dr,

Silver Spring

,

MD

20903
Joe Jr H.
Near
49th St,

Bladensburg

,

MD

20710
Joe Jr H.
Near
81st St,

Cabin John

,

MD

20818
Joe Jr H.
Roof Masters was able to answer this homeowners call to solve his drainage issue over his front porch. Existing structure was flat with a negative slope. Roof Masters was able to reconstruct the front porch to match the pitch of upper roof to allow for proper drainage and NO leaking! Hats off to our carpentry crew!
Near
81st St,

Cabin John

,

MD

20818
Joe Jr H.
Roof Masters replaced the roof on this townhome. The attic was found to be severely under-insulated putting strain on existing roof system & ac unit. Roof Masters Installed R-49 blow-in fiberglass insulation with baffles to ensure a proper function system. The Proof is in the Roof
Near
Mont Clare Ln,

Bowie

,

MD

20715
Joe Jr H.
The homeowners have been experiencing leaking on the front soffit area since they bought the home. Roof Masters was able to replace all Deteriorated wood and soffit panels after replacing their roof to ensure they are leak free. The Proof is in the Roof!
Near
Bradley Ave,

Rockville

,

MD

20851
Howard R.
New roof in Bethesda.
Near
Distribution Pl,

Beltsville

,

MD

20705
Howard R.
Near
Distribution Pl,

Beltsville

,

MD

20705
Joe Jr H.
Replaced Roof Using Architectural Shingles. Customer was very pleased with our efforts to keep her Property clean during and after her project. We also had the opportunity to properly identify a leak on the upper front windows causing havoc for years. Call today show we can show you that the Proof is in the Roof!
Near
Poplar Ave,

Annapolis

,

MD

21401
Howard R.
Near
Distribution Pl,

Beltsville

,

MD

20705
Howard R.
Near
Distribution Pl,

Beltsville

,

MD

20705
Kenny H.
Near
Nantucket Terrace,

Potomac

,

MD

20854
Joe Jr H.
The homeowner was extremely pleased with Roof Masters professionalism and capabilities. Her existing roof was peeling away more with each windstorm - Roof Masters installed CertainTeed Landmark Integrity roofing system to ensure that no more shingles will lift off - up to 130mph wind warranty included. From 1st visit - to final closeout - this Roof Masters customer would happily refer our name. Call today!
Near
Cheswicke Ln,

Upper Marlboro

,

MD

20772
Joe Jr H.
This roof had an array of complications to tackle. There were two existing custom Lexan units on the front of the house - one to be closed & the other to be converted to Velux skylights. Roof Masters was able to structurally re-configure both areas & finish the interior drywall for a complete project. Of other concerns - during renovations, the existing ventilation system was closed off. Roof Master took on the challenge of provided ventilation by re-insulating to give proper clearance for air flow, installation of EdgeVent soffit intake system & ShingleVentII with baffle ridge exhaust system. The roof is now aesthetically how the homeowner wants it to be & fully functioning to qualify for CertainTeeds long term 50-year warranty. Call Roof Masters Today!
Near
Audubon Rd,

Bethesda

,

MD

20814