Areas We Serve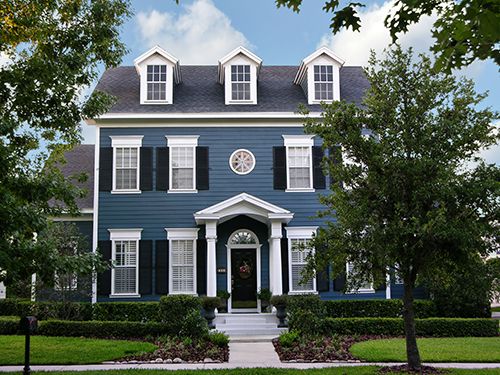 When it comes to serving the greater Washington, DC area, we are grateful for the trust of literally thousands of people — homeowners and commercial property owners from Montgomery and Prince George's Counties in Maryland to Fairfax, Loudoun and Prince William Counties in Virginia…and, of course, the District of Columbia.
For a company which has been in business as long as we have, you get to know the entire region very well. One thing that we feel residents in our area have in common is the desire to find a contractor who is professional, reliable, knowledgeable, and respectful.
Roofing has been our foundation for nearly 20 years, but many people don't know that roofing is just one facet of our business. Because we are licensed contractors, we have deep experience in installing gutters, downspouts, skylights, replacement windows, and even chimneys. When you browse the website, please take a moment to view our photo gallery. It's filled with dozens of photos of some of our work, and it might give you some ideas as well, in terms of roofing styles and colors.
Feel free to click on any of these links here, if you live in or near any of these local communities:
Free Estimate on Roofing, Siding, Gutters, Windows and More
Contact us today to schedule a free, in-home consultation of your roofing or other home improvement project. It will be our pleasure to provide you with a clear and complete estimate of the cost of the job. Call (301) 230-7663 or simply complete the small form on this page. Someone from our office will schedule a convenient time and get all the details from you. Thanks for considering us, and we look forward to serving you.
Local Reviews
Rated
5.0
out of 5 stars based on
17
customer reviews
---
New Roof
Timothy

-

Silver Spring

,

MD



Excellent process, product, and value.
---
Follow-up
George

-

Germantown

,

MD



Roof Masters re-roofed major portions of our roof a few years ago. However by this last December there were portions of the vinyl roofing that were curling up. Both Joe Jr. and Joe Sr came out to inspect our roof. They agreed that those portions needed to be re-roofed. We also agreed that it should be done during warm weather (there wasn't any emergency to the re-roofing). Well, this May they had their crew come out and fix the roof. The resulting job looks great. No arguments or special pleadings were needed that this part of the roof needed fixing. Joe Jr. and Joe Sr. both saw that a fix was needed and they got it done. We greatly appreciated their professionalism.
---
Great Service
Cynthia

-

Rockville

,

MD



Everyone at Roof Masters who was involved in the work done on our house was great from the beginning of the process to the end. As far as pricing, we weren't looking for the cheapest, we were looking for the best at a good price.
---
Great job.
Steve

-

Chevy Chase

,

MD



Roofmasters did a wonderful job replacing the siding and installing new gutters on our home. They were timely with the start and finish and responsive to all of our questions and concerns.
---
Best All Around Value and Customer Experience
Brian

-

Potomac

,

MD



No wonder Roof Masters is "Washington's Roofing Authority." With assistance from their knowledgeable sales staff, pleasant administrative personnel, competent project managers, and highly-skilled craft labor, our cedar roof replacement project exceeded expectations. The work was completed safely, on time, and at a competitive price compared to other contractors' quotes. Cedar roofing materials, underlayment, and flashing were of the highest quality, and the crew's daily cleanup was impressive. If you're considering a roof replacement project, Roof Masters should be at the top of your call list. We look forward to living under our new roof for years to come!
---
Extremely Pleased Customer
Happy Germantown Resident

-

Germantown

,

MD



Every step of the way, from initial meeting with the sales person to the final walk-thru after my roof replacement project was complete, all company representatives exhibited what you want in a company replacing your roof. All were very professional, knowledgeable, and clearly knew their jobs. All work was done efficiently and safely and their clean-up was remarkable. Scheduling was always well-communicated and accurate. It was a great experience and I will recommend Roof Masters whenever possible. Like their ad says: get as many quotes as you want, but make sure one of them is from Roof Masters. Based on my experience, you will not be disappointed.
---
Awesome!
Dan

-

Rockville

,

MD



Roofmasters was fantastic in every way!
---
RoofMaster are the true masters in Roofing
Elliott

-

Gaithersburg

,

MD



I had the most incredible experience with RoofMasters. They were caring, honorable and explained the roof process to make us feel comfortable. There work was meticulous and timely!!
---
Good work
James

-

Chevy Chase

,

MD



Roof Masters was not the low bid, but explained the choice of materials and work in a logical way. They did a good job and cleaned up nicely
---
Excellent Experience - Honest and Responsive
Cathy

-

Beltsville

,

MD



I contacted Roof Masters for a skylight repair and roof inspection. I had no idea what to expect. They were great - responsive, on-time and honest. The quality of the work was outstanding and Howard explained the project to me in terms I understood. I highly recommend them. You will be well taken care of and very satisfied.
---
great to deal with
Ron

-

Stevensville

,

MD



---
Awesome Service
Sahande V Sy

-

Burtonsville

,

MD



Roof Masters is an exceptional roof company to work with. The owner Joe Sr. and his Son Joe Jr. are very customer oriented and exhibit an excellent work ethic. I am 200% satisfied from the first meeting with Joe Sr. to the last meeting with Joe Jr. Love them!!!!!
---
Professionalism Personified!
Cynthia

-

Washington Grove

,

MD



The Roof Masters team worked tirelessly to fix our badly deteriorated roof. And when we needed service, they were back in less than a day. We highly recommend them.
---
Great Service
Dan

-

Rockville

,

MD



Very professional, very polite, very conscientious, very knowledgeable, and very clean!
---
Outstanding service, competitive price
Joe

-

Potomac

,

MD



We expected high quality, responsiveness, and satisfaction on a large job, which included new roofing, siding, and shutters. We were pleased on all counts. I would recommend Roof Master to our neighbors.
---
Highly recommended roofing company
Larry

-

Rockville

,

MD



Roof Masters was a fabulous company to work with from beginning to end. Their presentation was excellent, pricing competitive, service terrific, and in the past three weeks since my new roof was installed I have yet to find a single nail or piece of debris they did not pick up. I could not have asked for a better experience with a roofing company.
---
New Roof
JB

-

Berwyn Heights

,

MD



Roofmasters did a remarkable job on my roof. The time from the initial consultation to installation took only two weeks. The crew showed up when they said they would on the dot! They completed my roof and cleanup in one day and were gone by the time I was home from work. I would not only recommend but insist any of my family use this company.
---