Should You Repair Your Maryland Roof? Or Replace It?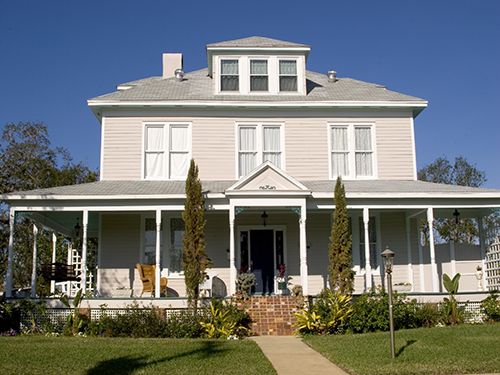 Roofing system failure can be caused by a number of factors including age, severe weather, poor workmanship, defective materials, improper specification of a roofing system or failure to maintain the roof. At Roof Masters, we generally recommend replacing a roof only when all repair and restoration alternatives have been exhausted.
We have found that many homeowners who call us for an estimate on replacing a roof are surprised when we tell them that a roof repair is all they need. At other times, however, replacement is the best option. When a roof has reached the end of its service life, it will no longer provide reliable protection and a new roofing system must be installed.
Count on Us for Professional Roof Repair in Maryland & Northern Virginia
Roof Masters has extensive experience in repairing and restoring roofs that have been damaged or suffer from excessive wear and tear. Our roofing experts will begin by conducting a thorough inspection and evaluation of your entire roofing system. We know what to look for, and are able to spot potential problems that aren't obvious to the untrained eye. We will then provide you with a written assessment of the roof's condition, in clear and understandable terms.
We'll go over our report with you and help you make the determination if it is economically feasible to restore your roof through repairs and replacement of worn elements, or if the cost of repairs would be too expensive to gain just a few more years of service life.
If the decision is made to replace your Northern Virginia or Maryland roofing system, Roof Masters will prepare a written estimate outlining the steps we will take and the materials we will use to install a roof that will provide reliable protection for decades to come. Once you feel comfortable with the estimate, we will schedule a mutually agreeable time to begin your project.
A Range of Material Options
Great roofing companies offer you many material options, and Roof Masters is no exception. We feature everything from architectural shingles to cedar shakes to metal roofing, so you can get just the look you're envisioning. Our consultants are happy to meet with you to discuss the merits of any of these roofing systems.
Get a Free Roof Inspection & Estimate
What can Roof Masters do to make your home safer and more comfortable? Find out today by calling us at (301) 230-7663 or complete our online request form to schedule a FREE roof inspection and estimate. We are experts at roofing in Rockville, MD, Silver Spring, Bethesda, Germantown and many other Maryland and Northern Virginia locations, and you can rely on us for quality work and lasting value.