DC's Storm Damage Repair Experts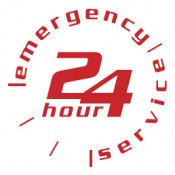 When your DC, Maryland or Northern Virginia roof suffers storm damage – or any kind of emergency – the first number to call is Roof Masters at (888) 889-7551. We're the repair team that can tackle any roofing challenge, from leaks to complete roof replacement to ongoing maintenance. For the best materials, professional installation and exceptional warranties, Roof Masters is your top choice.
The Roof Masters team is ready to service local homeowners who are affected by devastating storms. Dangerous storms with torrential downpours and large hail are occasional unwelcome visitors to the DC area, and always leave their mark behind. When fierce winds and hailstones fall from the sky, homeowners will immediately notice the damage to vehicles and landscaping … but damage to a roof can be trickier to spot.
Hail and high winds are so threatening because they can cause shingles to crack or bruise, cedar roofs to split or crack, and damage to vents, gutters and other metal components. From the ground, much of this damage will not be visible to the untrained eye. That's why we recommend a prompt roof inspection following a major storm event. Roof Masters will assess the damage and provide a no-obligation estimate, FREE of charge … so why wait?
We Work with Your Insurance Company
Roof Masters can also work with your insurance company to help with any claims, including providing inspection reports and documentation necessary to help substantiate your damage claim. We have years of experience handling insurance companies in Northern Virginia.
24/7 Emergency Response
In an emergency situation, we strongly advise you not to walk on your roof in an attempt to protect your home. For your own safety, leave this job to the professionals! Roof Masters has been roofing Northern Virginia for nearly 20 years, and we've proven how fast we can respond to dire circumstances time and again.
Just call us anytime, 24 hours a day, seven days a week, and let us know the problem. Roof Masters' emergency response team will quickly take steps to contain and minimize further damage to protect your family and possessions. Once all is secured, we'll schedule a time to conduct an extensive inspection and make plans for permanent roof repair or replacement. We can also help with the filing of homeowner's insurance claims due to storm damage.
Get a Fast & FREE In-Home Estimate
Don't delay! It's important to make roof repairs as soon as possible to prevent further damage and avoid more expensive repairs down the road. Call Roof Masters anytime at (301) 230-7663 or complete our online request form to schedule a FREE roof inspection and in-home estimate. We are experts at roofing in Washington, DC, Bethesda, Rockville, Silver Spring, Germantown and many other Maryland and Northern Virginia locations. Rely on us for fast response and lasting value.