We Raise the Standard for Home Improvement in DC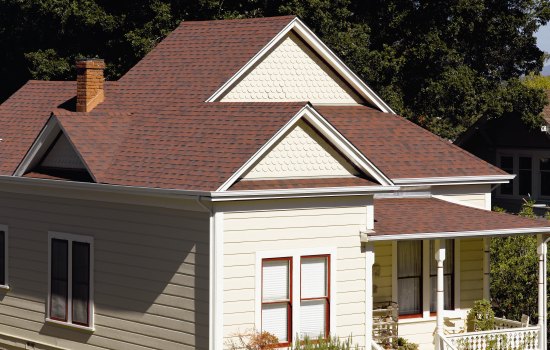 Excellent materials, quality workmanship, exceptional customer service and fair pricing have made Roof Masters the best choice for quality Maryland and Northern Virginia roofing and siding services since 1994. Our team has the talent and experience needed to solve any exterior challenge, making homes throughout the region more beautiful, efficient and comfortable.
When you choose Roof Masters for your home improvement project, you're hiring a company with a proven track record of success. We have completed thousands of roofing and siding installations in Maryland, Northern Virginia and the greater Washington, DC, area, so there's a good chance one of your neighbors is a satisfied Roof Masters customer!
With Roof Masters, you'll never need to worry about subpar materials, out-of-date techniques or careless finish work being used on your home. We stand by the craftsmanship of our team because each member undergoes regular factory certification to ensure he or she is educated in the latest industry advances. We continuously hone our skills to make your home more comfortable and energy-efficient – a commitment that can be verified by thousands of satisfied customers.
Roofing, Siding & More for Your DC Area Home
As the DC area's most trusted name in home improvement, Roof Masters is pleased to offer a full range of valuable services. Click on any of the following links to find out more about our offerings.
Get a FREE Estimate for Your Project
What can Roof Masters do to make your home more secure and more comfortable? Find out by calling us today at (301) 230-7663 to schedule a FREE inspection and estimate using our online form. We are the experts local residents rely on for quality work and lasting value. For more information on our service areas, including Rockville, Gaithersburg or Silver Spring in Montgomery County; the District; or Fairfax, Arlington or Alexandria in Northern Virginia, please visit our locations page.