Things You Should Know About Your Roof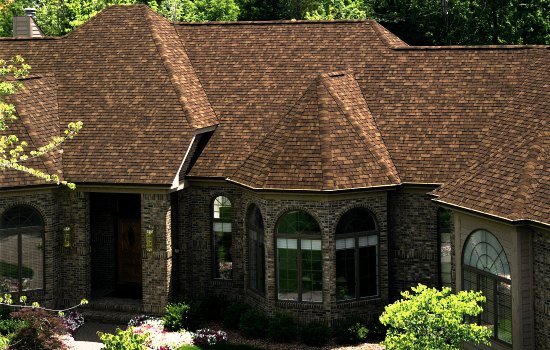 Your roof is more than just a large cap on your home. A roofing system consists of several components, all of which must be coordinated by your roofing contractor Maryland and roofing contractor Virginia to provide the best protection against the weather.
Roof Deck – This is the system of flat panels that are attached to the rafters of your home and form the base layer of the roof itself. Usually made of construction-grade plywood.
Underlayment – Specially made felt paper or rubber membrane is installed on all exposed roof decking. There have been technological advances that have upgraded this component resulting in greater strength and breathability, which prolongs the service life of wood decking.
Ice & Water shield – This component is critical for watertight integrity in critical roofing areas, usually along the roof's edge. The leak barrier is installed a minimum of 3 feet up your roofline from the edge of the roof at gutter/eaves (which is code), down valleys (where two roofing planes intersect), around the chimney, at the intersection of a roof plane and a vertical wall, and around any penetration through the roofline (soil stacks, vents, fans, skylights, etc).
Starter Shingle – Another critical component, the starter shingle, which is specifically manufactured for installation at all edges of your roofline to prevent wind and water intrusion under shingles.
Shingles – These can be asphalt (most popular), fiberglass, tile, wood, metal or slate. All shingles should have a written manufacturers warranty against defects.
Flashing – Flashing is metal or copper seals that are placed around vent pipes, chimney or other protrusions to prevent water from leaking through a gap between the object and the roof. Also used in high volume flow areas like valleys and joints.
Ventilation – Balanced ventilation is important because it maintains the manufacturer's warranty.
Shingle cap – An overlooked area, this special shingle is manufactured specifically for different grade of shingles. It covers the peaks of your roof, enhances the roof's look and often is required to validate the roof system's warranty.
Warranty – It is only as good as the company behind it! Roof Masters not only carries CertainTeed manufacturer warranties on the products we install, we also offer a warranty on our workmanship.
Get a Free Roof Inspection & Estimate
What can Roof Masters do to make your home safer and more comfortable? Find out by calling us today at (301) 230-7663 or click here to schedule a FREE roof inspection and estimate.