Professional Roofing College Park, MD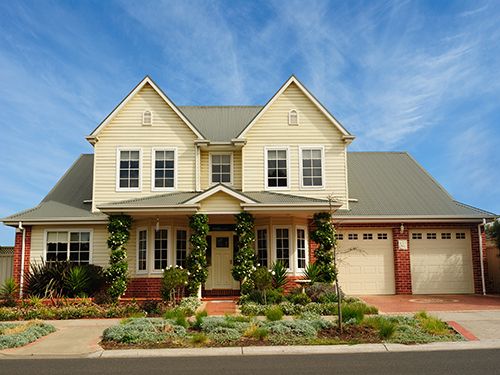 Residents of College Park, Maryland prefer Roof Masters for their roofing needs, making us the number one choice for roofing College Park, MD homes. Your home's first defense against our region's weather patterns is a well-built roof. No other contractor in the area installs higher quality and longer lasting systems than we do.
REPAIRS OR REPLACEMENT
Is your roof old, cracked, and leaking? Don't put yourself through the hassle of constantly dealing with water damage and other problems that arise from an aging roof. Our team can quickly and professionally install a new, durable system from some of the nation's top manufacturers. Our experts will find one that fits your home's style and your budget.
YOUR HOME DESERVES THE BEST!
If your roof is not performing at peak efficiency, your home could be open to water damage. Water that leaks into your home can lead to structural damage and electrical fires! A system installed by our team will keep your family and possessions safe from the dangers of water damage.
YOUR LOCAL CONTRACTORS
In 2001, a tornado roared through the area and caused serious damage to homes. Many had their roofs ripped off, including several that housed students at the University of Maryland. We were one of the first contractors on the scene the next day, assessing damage and helping our neighbors rebuild their homes and their lives.
This commitment to our community is just one of the reasons we have become the number one choice among College Park roofing contractors. We work on every project as if it was our own home and we build each roof like it will be protecting our family. That's what neighbors do, and you can count on us being here to back up our work.
Along with roofing College Park, MD homes, we also offer professional siding installation. Our focus is on saving you money while improving the energy efficiency of your home.
GET A FREE INSPECTION AND EVALUATION
Make sure you get the best solution to your problem, at the best value. Call the professionals at Roof Masters at (301) 230-7663 for a FREE inspection and evaluation today.