Professional Roofing Rockville MD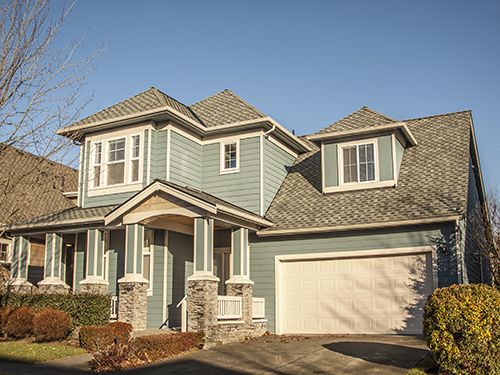 Homeowners and commercial property owners in the Rockville area know that Roof Masters is an excellent choice among Maryland roofers and Virginia roofers. Since 1994, customers have found us to deliver affordable roof repair and roof replacement. We provide many roofing choices in all kinds of styles and colors, whether it's matching an existing shingle or showing you the latest innovative designs.
Roofing Rockville MD homes and places of business requires an expertise that frankly not everyone has. With a highly regarded ownership and installation team, you're in very good hands. We've received high marks from members of Angie's List and from consumer reviews in the Washington area's Consumer Checkbook.
Go with the Experts
Our company understands our region's weather as well as anybody. We design and install roofing systems that are uniquely suited to protecting homes and businesses in the Rockville and DC area from rain, wind, snow, ice, and other weather-related issues, including hurricanes and severe storm damage.
But more than roofing Rockville MD area homes, we specialize in installing beautiful and long-lasting energy saving siding, windows, chimneys, skylights and complete gutter systems. Our goal is to maintain the integrity of your entire home so that you can continue to live in it with confidence. It's hard to find another local roofer who offers a wide array of home improvement services.
FREE Estimate for Roofing, Siding, and More
You might recognize us through our commercials on WTOP Radio. We're a recognized and reputable local company who cares about each and every job, and we do it the right way. We are properly licensed and insured, and we work well with insurance companies. Call Roof Masters today at (301) 230-7663 to schedule a FREE estimate for your roof, siding, gutters, replacement windows, or chimney. Or, simply fill out the form on this page, click "Send Request", and someone from our office will be in touch with you shortly.
Thank you for considering Roof Masters as your home improvement contractor.