Tips to Maintain Your Roof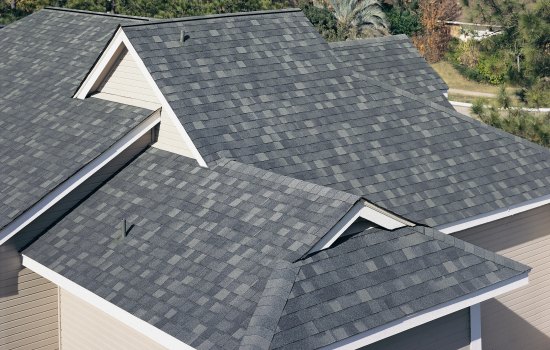 Your roof is a vital component of your home's structure, and demands proper attention to perform as intended and last as long as its expected service life. While they may be inconvenient and messy at times, simple roof maintenance tasks can add years to the life of your Germantown roofing. Here are some tips to keep your roof looking and functioning its best.
Each spring and fall, or at least once per year, perform a complete inspection of your roofing. Note problem areas such as loose, missing or torn shingles, rot in fascia and soffits, damaged flashings and leaky gutters. Have repairs completed as quickly as possible.
Keep your roof clear of debris such as fallen branches, leaves and evergreen needles. Piles of debris will trap moisture on the roof surface, leading to decay and damage.
Trim back trees to prevent them from scraping the roof surface, encouraging moss growth and shedding leaves into gutters.
Gutters should be cleared of leaves and other debris regularly to prevent serious water damage to other areas of the home. If your yard has a lot of trees, we recommend a gutter protection system to cut down on the need for gutter cleaning.
Ensure your roof and attic are properly ventilated. A host of problems can be avoided with proper ventilation, including blistered shingles and an uncomfortably hot home in the summer, ice dams in the winter and high utility bills year-round.
Moss growth on your roof should not be permitted. Not only is it unsightly, the moss can lift shingles and cause decay to the shingle structure as it traps water against the roof.
The Best Choice: Call a Professional!
Roof maintenance must be done carefully. Always use caution when climbing or walking on your roof, and never climb a wet roof! We highly recommend that homeowners leave roof inspections to professional Virginia and Germantown roofing contractors like Roof Masters. We'll give you a complete assessment of your roof's condition and make recommendations for repair or replacement.
Get a FREE Roof Inspection & Estimate
What can Roof Masters do to make your home safer and more comfortable? Find out by calling us today at (301) 230-7663 to schedule a FREE roof inspection and estimate. For more information on our service areas, including Bethesda, Northern Virginia, Germantown, Silver Spring and other nearby towns.