High-Quality Vinyl Siding for Your Maryland or Virginia Home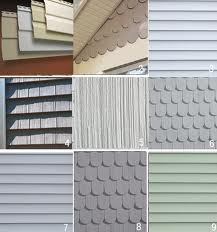 Choosing vinyl siding for your home offers so many benefits: beauty, energy efficiency, affordability and increased resale value. Not to mention, you'll never have to spend time scraping or painting again! At Roof Masters, we're proud to offer a number of siding options from CertainTeed, in stylish colors and patterns that will make your home the envy of the neighborhood. We are happy to work with to you choose just the right product for your needs, at a price that's just right for your budget.
Here's more about the advantages of choosing vinyl siding from Roof Masters for your home.
Durability. For long life and durability, it's tough to beat vinyl siding. Vinyl can stand up to most extreme weather conditions and still maintain a like-new appearance. Manufacturers continue to develop formulations that are stronger and less likely to crack or fade.
Low Maintenance. Because vinyl cannot be affected by moisture, rot or insects, its maintenance requirements are minimal. An occasional rinse with soap and water is all it needs to stay looking fresh, making painting a thing of the past.
Cost. The initial installation cost of vinyl siding depends on the size of your home and the grade of the vinyl, but it is less expensive than wood siding. When you add in the additional costs of repainting and repairing wood, vinyl is a far more affordable choice.
Beauty. Vinyl siding comes in many grades and colors to suit most homes. Because color is part of the formulation of vinyl, the color will stay true over a long time and won't show scratches and small imperfections.
CertainTeed Siding for Lasting Beauty
Roof Masters has always made it a goal to provide only the best materials for our Maryland and Virginia customers. That's why our siding contractors install products manufactured by CertainTeed, highly regarded as the country's leading siding producer.
CertainTeed features an ever-evolving variety of styles and colors in its vinyl siding lines, including horizontal lap siding, vertical (board and batten) siding and shingle-style siding. Roof Masters can help you determine the best look and design for your home and budget. You can learn more about CertainTeed siding products here.
Get a Free Maryland Siding Estimate
Call Roof Masters today at (301) 230-7663 for a FREE siding estimate, or complete our convenient online request form. We are experts at siding in Rockville, MD, Silver Spring, Bethesda, Germantown and many other Maryland and Northern Virginia locations, and you can rely on us for quality work and lasting value.