Professional Roofing for Washington, DC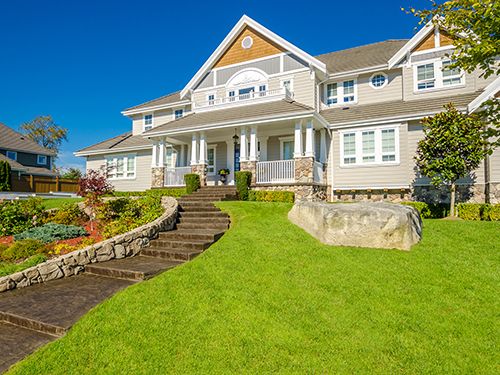 Roof Masters is one of the most trusted names in the Metro DC roofing and home improvement industry. For the past two decades, we've been the roofing contractors more homeowners turn to than any other, and we plan to keep it that way for many years to come! We offer name-brand products, along with repair, masonry and maintenance services for homeowners who demand the best for their residences.
We know you have many choices for roofing contractors in Washington, DC. When you're looking for a local company that has an excellent reputation – one that has been given high marks by customers on Angie's List and the Consumers' Checkbook – we hope you'll put Roof Masters at the top of your list. With Roof Masters, you will get a company that has been serving DC area residents and property owners with care and commitment since 1994.
You might recognize our firm from our commercials on WTOP Radio. They feature a testimonial from an actual customer, someone who needed a roofer to quickly respond and fix a serious roof repair issue. That's who we are. We have built our reputation one happy customer at a time, because we want you to have ultimate peace of mind when you call on a roofer. Whether you need us for roofing, siding, gutters, replacement windows or other home improvement products, homeowners in the DC area will tell you: Roof Masters is the contractor to rely on to make a home more beautiful, more comfortable and more valuable!
Call on the Local Experts Who Know DC
Whether you live in Cleveland Park, Dupont Circle, Georgetown, Capitol Hill, Kalorama, Adams Morgan, or other great neighborhoods that make up the variety that is Washington, DC, you'll be pleased to know that Roof Masters has the knowledge, skills and training to work on virtually any kind of roofing material. Because we've responded to all kinds of weather emergencies, we are also qualified to protect homes in the Washington, DC, area from rain, wind, snow, ice, hurricanes, and other storm damage issues. We can also assist with the filing of homeowner's insurance claims, so you are assured your best interests will be represented and you will receive the reimbursement that you need to make quality repairs.
Our company provides a full range of roofing services, plus gutter systems, no-maintenance siding solutions, chimney repair, window replacement, skylights and more. Our focus is on maintaining the integrity of your entire home to ensure complete protection from the elements in Washington, DC. We think you'll find that no other DC-area roofing companies offer such a well-integrated array of home improvement services.
Get a FREE Estimate On Your Next Improvement Project
Call our team today at (301) 230-7663 to schedule a FREE estimate for roof replacement, roof repair or another exterior project, such as siding, gutters or windows. Or submit your name and contact information on the form on the right side of this page, and one of our team members will contact you shortly to arrange a convenient time for an appointment. Thank you for considering Roof Masters. We look forward to serving you.