Roof Masters is Your Best Choice Among DC Roofers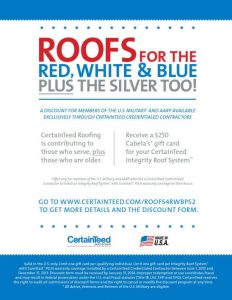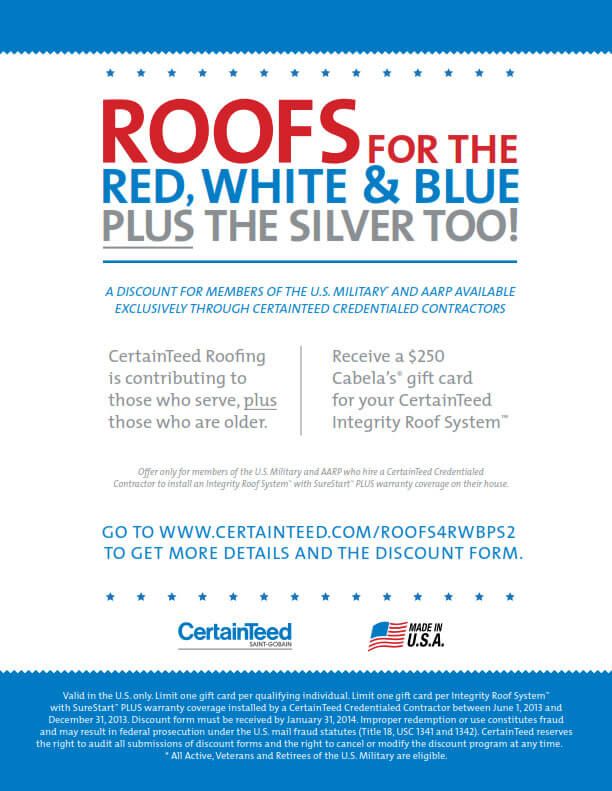 The roofing system is the largest, most complex and most important structural system in your home, and the first line of defense against the elements. Your roof's job is to protect the home's structure, your belongings and – most importantly – your family, from rain, snow, ice, wind and sun. So when it comes time to repair or replace your roofing in Washington, DC, you must trust the work to the contractor with the experience and credentials that prove we can do the best job: Roof Masters.
Roof Masters is the most reliable and trusted roofing contractor serving the DC metro area. We've completed thousands of roof installations in Maryland and Northern Virginia, and have satisfied thousands of homeowners with our quality work and responsive service. In addition, we offer the highest quality roof repair, siding, windows, masonry, gutters and other home maintenance and improvements for clients who demand the best for their homes.
Get Peace of Mind with CertainTeed Roofing Products
Roof Masters is a certified CertainTeed SELECT ShingleMaster™ roofing contractor, providing expert installation of the full range of CertainTeed roofing products. The is the peak roofing credential for CertainTeed contractors, and proves that Roof Masters has demonstrated extensive knowledge of shingle installation and quality, along with proof of workers' compensation and liability insurance.
CertainTeed provides an amazing array of shingle styles and colors, featuring the following lines:
Luxury
Premium Designer
Designer
Traditional
All of CertainTeed's shingle products are covered by standard SureStart protection for a specific period. Under this warranty feature, at its option CertainTeed will repair or replace, at no charge, any shingles proven to be defective during the applicable SureStart time period (see actual warranty for details).
CertainTeed also offers SureStart PLUS™, the strongest extended warranty coverage in the industry, which extends the coverage and duration of the standard SureStart protection when a credentialed contractor installs an Integrity Roof System™. Protect your investment and your home – demand the Integrity Roof System, demand a credentialed contractor like Roof Masters, and boost your protection with SureStart PLUS.
Call for a FREE DC Roof Inspection & Estimate
Is your roof up to the task of protecting your home? Find out by calling Roof Masters today at (301) 230-7663 to schedule a FREE roofing inspection and estimate. We are experts at roofing in Rockville, Silver Spring, Bethesda, Gaithersburg, Germantown and many other Maryland and Northern Virginia locations. You can rely on us for quality work and lasting value.