Bethesda, MD, Homeowners Prefer Roof Masters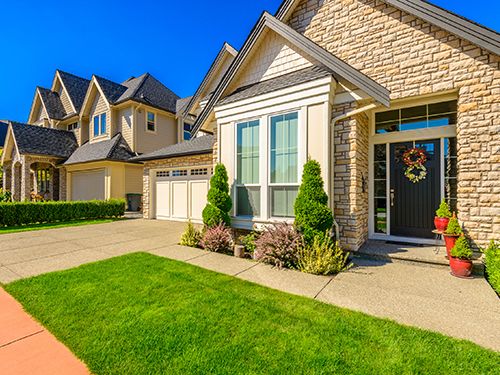 As a Montgomery County-based company, Bethesda is in Roof Masters' backyard. We've worked on several hundred homes in Bethesda and we know the neighborhoods very well. Many of your neighbors have had a new roof or roof repair done by the Roof Masters team. The reason we are popular — and featured on WTOP Radio — is that we are known to deliver realistic, affordable roofing that is of a high quality, and manufactured and installed to last. We'll take the time to show you the features, styles and colors of the different roofing materials we carry.
Roofing Bethesda homes and businesses is at the core of what we do, but many satisfied customers have asked us to complete other projects, such as replacing their siding, windows, gutters, skylights and chimneys. It's this level of trust that makes working for residents like you a pleasure. Because we consider ourselves your neighbor, we want to make your home more beautiful, more comfortable and more valuable!
Go with an Expert for Your Home Improvement Project
Roof Masters has been roofing Bethesda area homes since 1994. We understand the regional weather, and how it can affect your home. If it's rain, wind, snow, ice, hurricanes or other storm damage, chances are we've seen it and we've taken care of it, with the highest level of skill and professionalism you'll find anywhere.
Contact Us for a FREE Estimate
We appreciate that you want to find a local company that you can trust. Call Roof Masters today at (301) 230-7663 to schedule a FREE estimate, so that you can see why thousands of other DC-area residents and business owners are very happy with our services and our installation team. Or simply submit your name and contact information on the right side of this page, and someone from our office will be in touch with you shortly. We look forward to serving you!