Roofing FAQs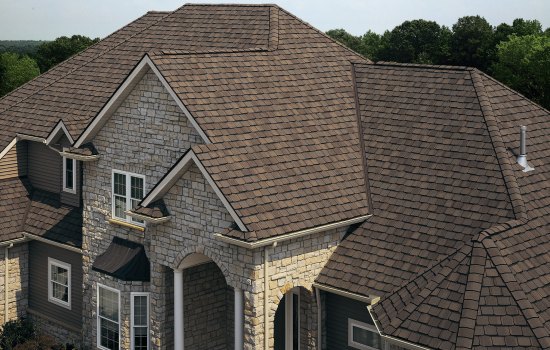 Q. Can you install a new roof over the existing roof?
A. Yes, but the preferred method is removal. Removal allows for inspection of the substrate, and the elimination of any wet, rough, and/or unstable existing materials.
Q: How much will my new roof cost?
A: The cost of your roof will depend on size, shape, slope and the number of existing roof layers.
Q. What kind of material warranties is available?
A. Material warranties are issued by the manufacturer based on the contractor's qualifications.
Q. Can you put the roof on during the winter?
A. We can install a roof year 'round, with only minor adjustments due to severe weather conditions.
Q. What do you do with the old roofing debris?
A. All debris is taken to the landfill and disposed of properly.
Q. What type of roofing system should I use?
A. We will inspect your home to determine the best methods, materials, warranties, and prices for your individual building.
Q. Do you keep the property clean?
A. Cleanliness is very important. Yes, we clean our work area and the surround yard area at the conclusion of every workday.
Q. Do you charge for estimates?
A. No, we provide written estimates free of charge.
Q. Do light colored shingles last longer than darker shingles?
A. Dark shingles should last as long as lighter shingles given that they are installed on a house that has a properly vented attic. Proper attic ventilation is the key component to a longer lasting roof.
Q. What is a ridge vent?
A. The ridge is the top of your roof, which runs level to the ground (does not have slope). The ridge is usually covered with ridge caps (short shingles laid in a straight line) or, preferably, with a ridge vent that provides full length air circulation under the roof deck.
Q. What is a valley?
A. A valley is created when two main roof decks intersect each other. The resulting junction resembles a valley.
Get a Free Roof Inspection & Estimate
What can Roof Masters do to make your home safer and more comfortable? Find out by calling us today at (301) 230-7663 to schedule a FREE roof inspection and estimate.