Planning is the most important part of any home improvement project. It serves as the basis for succeeding actions and helps you visualize your dream living space by making a blueprint containing all the elements that you want to improve or incorporate. Lack of preparation, however, can lead to some major mistakes.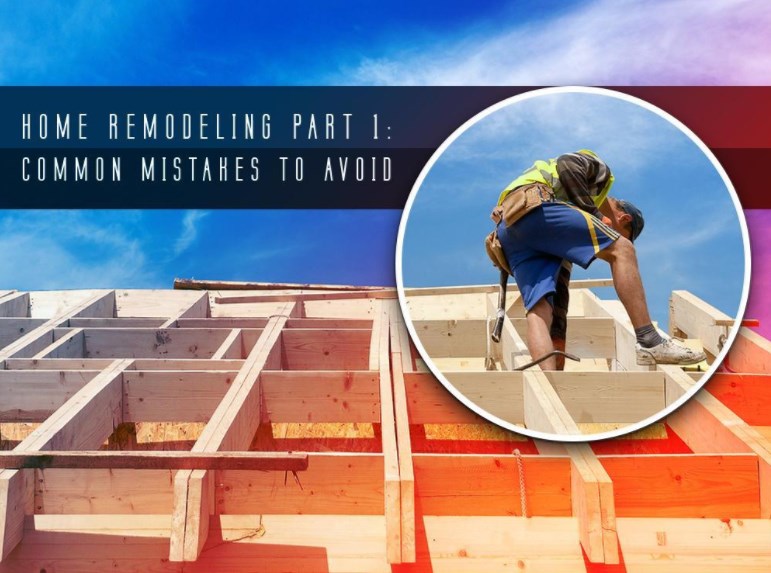 In the first installment of this two-part blog, Roof Masters, your premier roofing company, will discuss the things you should avoid when remodeling your home.
1. Rigid Budget
It is ideal to keep your budget flexible. You should include a 20% allowance when calculating your potential costs. By doing so, you will have wiggle room in case of unexpected expenses.
2. Hiring the First Contractor You See
Don't fall into the trap of hiring the first remodeler that you interview. Take your time to look for other options. This way, you will have the opportunity to check each contractor's references. A home remodeling project like window replacement can be easy with the help of experts. Professional contractors will provide a contract and explain the whole procedure. They should also have business liability insurance.
3. Fickle Mind Tendency
Changing your mind can lead to more expenses. Many homeowners are persuaded by their architect or subcontractor to change something, which will later cause regret. The best solution is to stick to the plan and follow the procedure.
4. Being Too Frugal
A do-it-yourself remodeling project may seem more economical, but it may cause problems in the long run. Consider the level of craftsmanship of your professional remodeler. They can install or replace doors and windows flawlessly because they have the proper knowledge, skills, and above all, experience. Don't risk your home's overall design and functionality just to save a few pennies.
In the next installment of this two-part blog, we will share some tips for a successful home remodeling project. Roof Masters offers a variety of window and door options to meet your needs. To learn more, call us at (888) 899-7551. We serve Beltsville, MD, and the surrounding areas.