Keeping your gutters clean is one of the most effective things you can do to make sure your home is always in great shape. Unfortunately, the task is tedious. Doubly unfortunate is the fact that gutter cleaning can also be dangerous as it requires the use of a ladder. Does that mean you have to choose between either having clean gutters or staying safe? Not necessarily.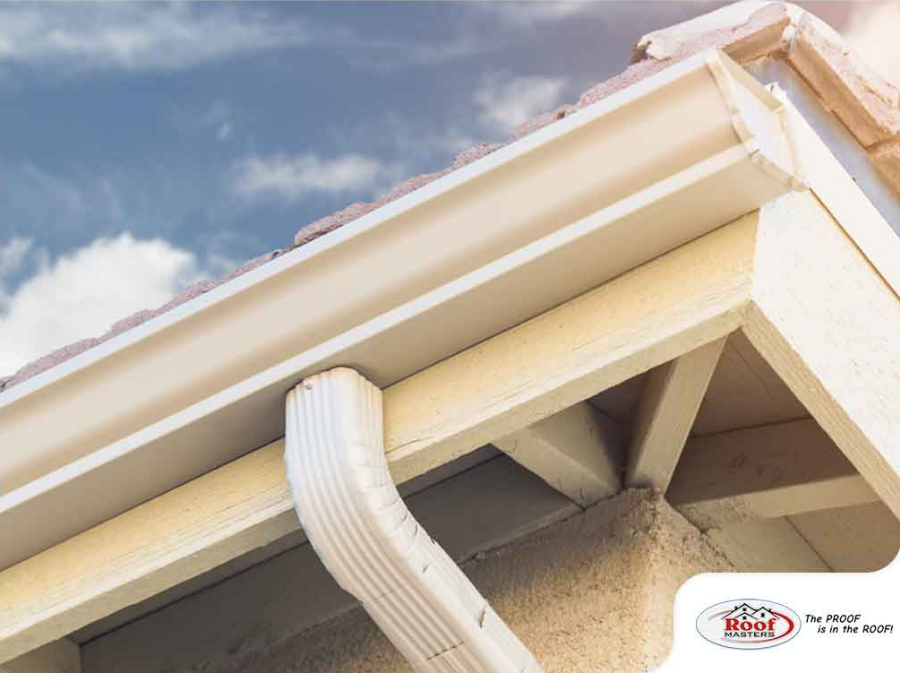 Here's how you can clean your gutters from the ground:
With a Leaf Blower
With the nozzle attachment in hand, position yourself at one end of your gutter system, holding the attachment out so it's right above the troughs.
Turn on the leaf blower to blow debris off your gutters. Work your way through from one end to the other until all leaves, twigs and debris have been cleared.
Repeat until you've cleaned your entire gutter system.
With a Power Washer
Attach a telescoping wand and U-shaped attachment to your power washer.
Turn your power washer to the lowest setting first, gradually powering up as you make your way through gutter troughs and siding. To let water drain, pause every few minutes.
Repeat until you've cleaned your entire gutter system.
Quick tip: This will likely get you wet so wear a raincoat and a pair of goggles for protection. 
With a Professional
When you work with Roof Masters, you're harnessing more than 20 years of experience in the industry to take care of your needs. We offer a range of services as well, from window and door replacement to roofing and gutter installations, ensuring we can address whatever exterior home improvement requirements you might have. Don't want to worry about gutter cleaning again? We also carry gutter protection systems.
To learn more about what we can do for you, simply give Roof Masters a call at (301) 230-7663, or fill out our contact form. Ask us for a FREE estimate today! We serve Rockville, MD, and the surrounding communities.