Although asphalt shingles remain a fairly popular choice for most homes, metal is fast becoming the next best thing. Once a material thought to be strictly for industrial and commercial roofing, metal is a viable residential roofing system, surpassing asphalt shingles in many aspects. At Roof Masters, we list the four benefits of a metal roof.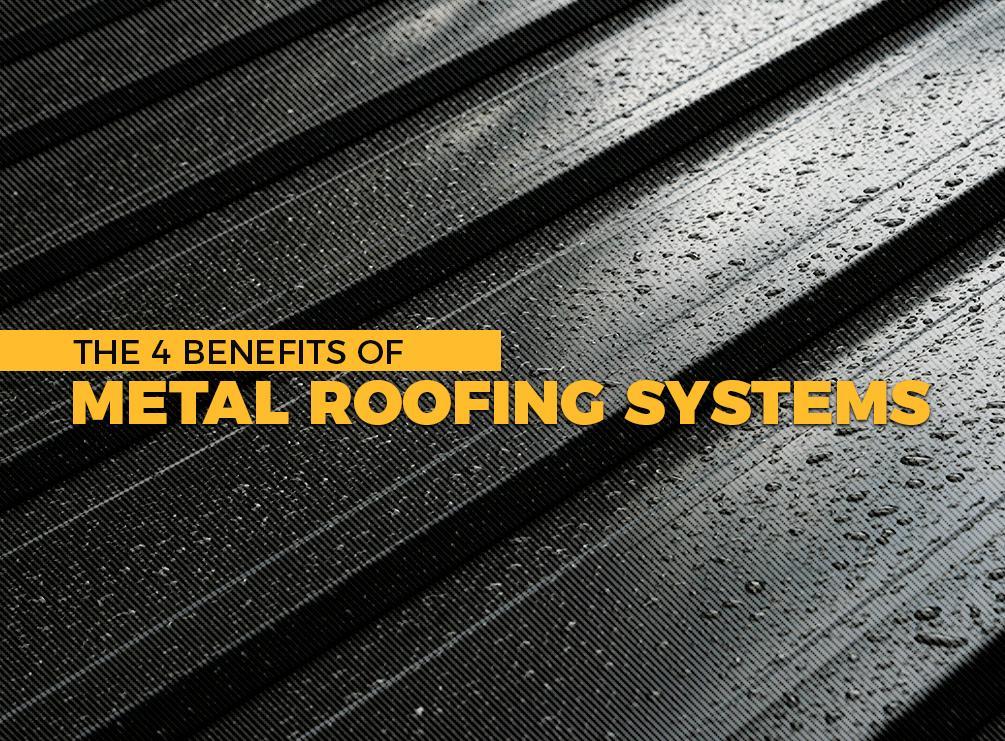 1. Long-Term Roofing
A metal roof is widely touted as a true long-term roof. It's one of the longest-lasting roofing systems available with an average life span of 50 years. Some metal roofing can last even longer with proper care and maintenance. In comparison, asphalt shingles have an average life span of 20 to 25 years.
2. Low-Maintenance System
Metal roofing has increased durability and elemental resistance, and the innate ability to resist fire, rotting, insects and mildew. When properly installed, your new metal roof will require only basic roof maintenance for it to look good and perform well, and will not need tending again until late in its lifetime.
3. Easy to Install
Metal roofing is arguably the easiest because it comes in multiple shingle sections. It isn't brittle like tile or slate, and is more versatile than asphalt shingles. The composition of asphalt, for example, restricts the final shape of the shingles. This means you're stuck with square and rectangular slats. With metal, you can easily bend and shape it without losing its strength, which means more roofing shapes to choose from.
4. Energy-Efficient
Finally, metal roofing naturally reflects radiant heat from the sun, which means less heat gain during summer. It also sheds rain and snow better because of the way the panels interlock. You won't see a bed of snow on top of your house this winter when you install a metal roof!
Roof Masters offers professional roof repair and installation. Give us a call at (888) 889-7551 for more information on our products and services. We install metal roofing throughout Montgomery County, MD.